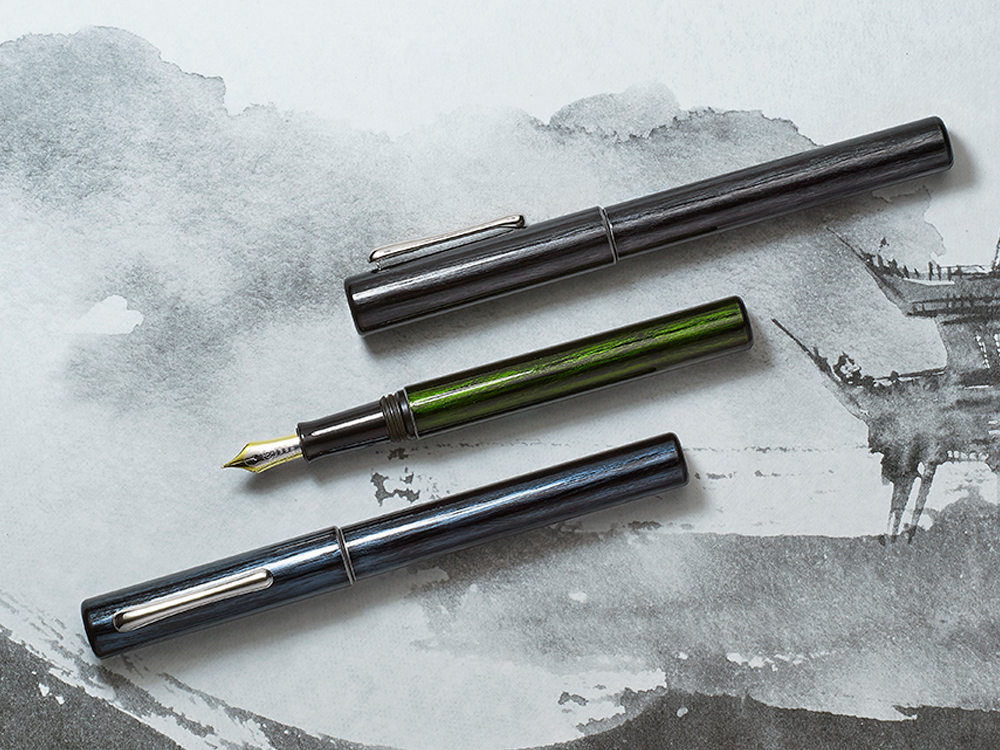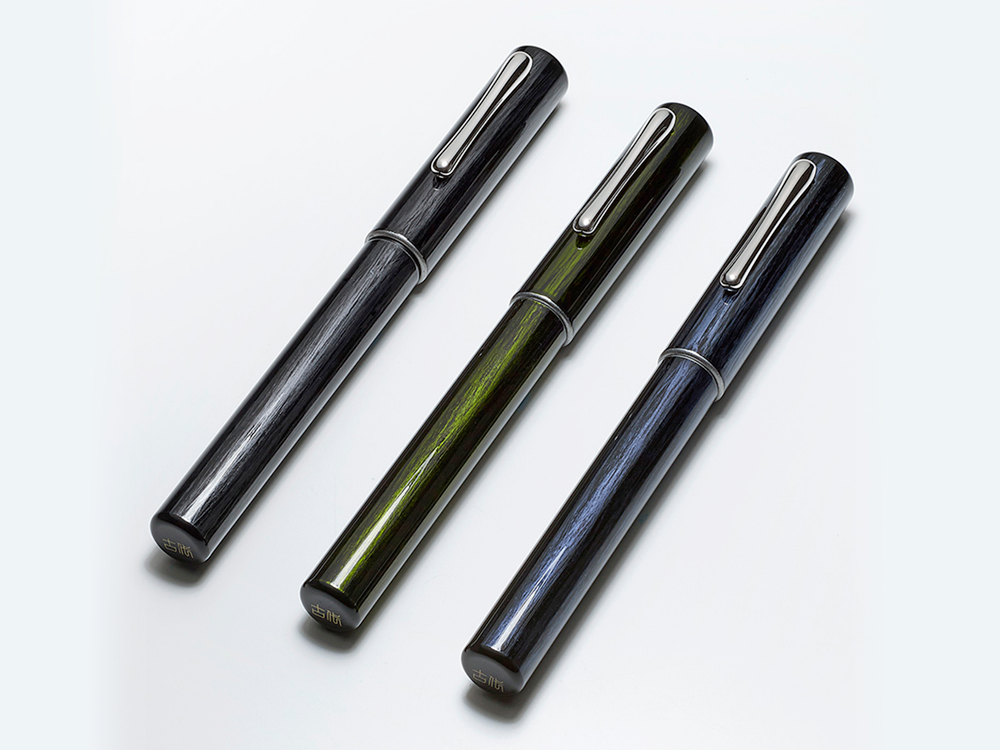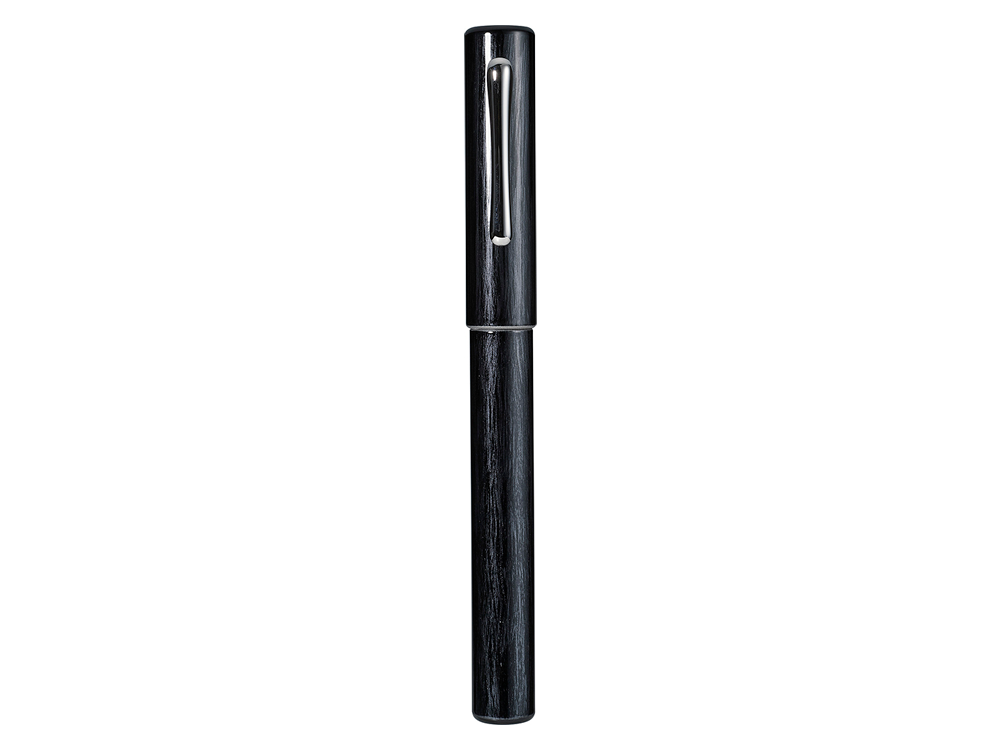 Chousui(TTM-14F-CS)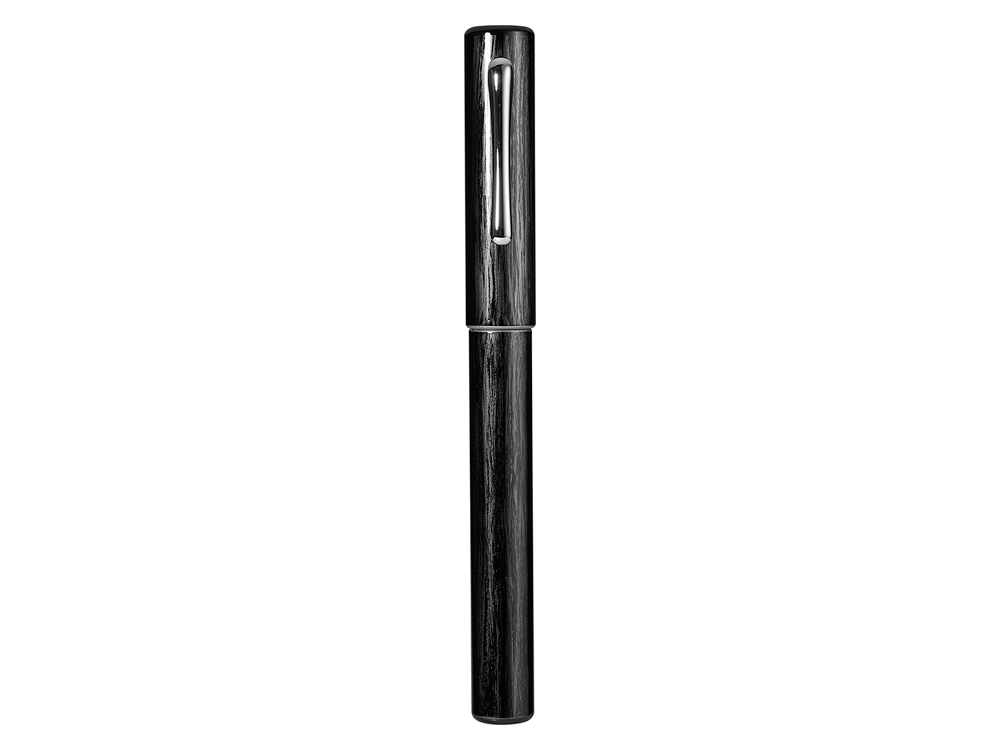 Eigetsu(TTM-14F-EG)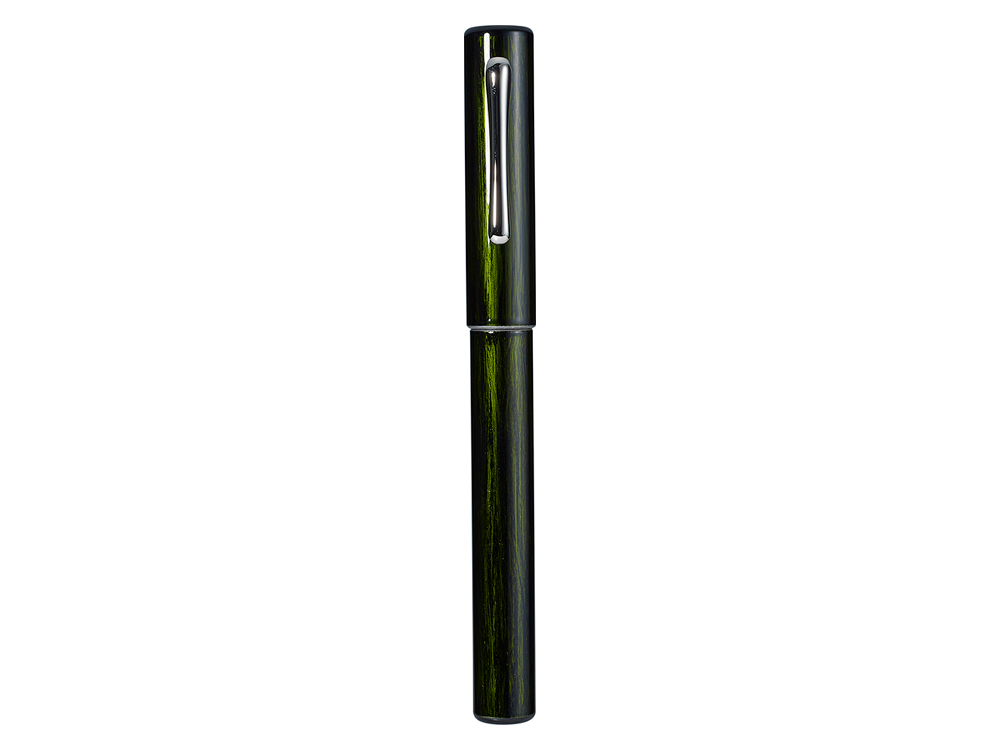 Ryokuei(TTM-14F-RE)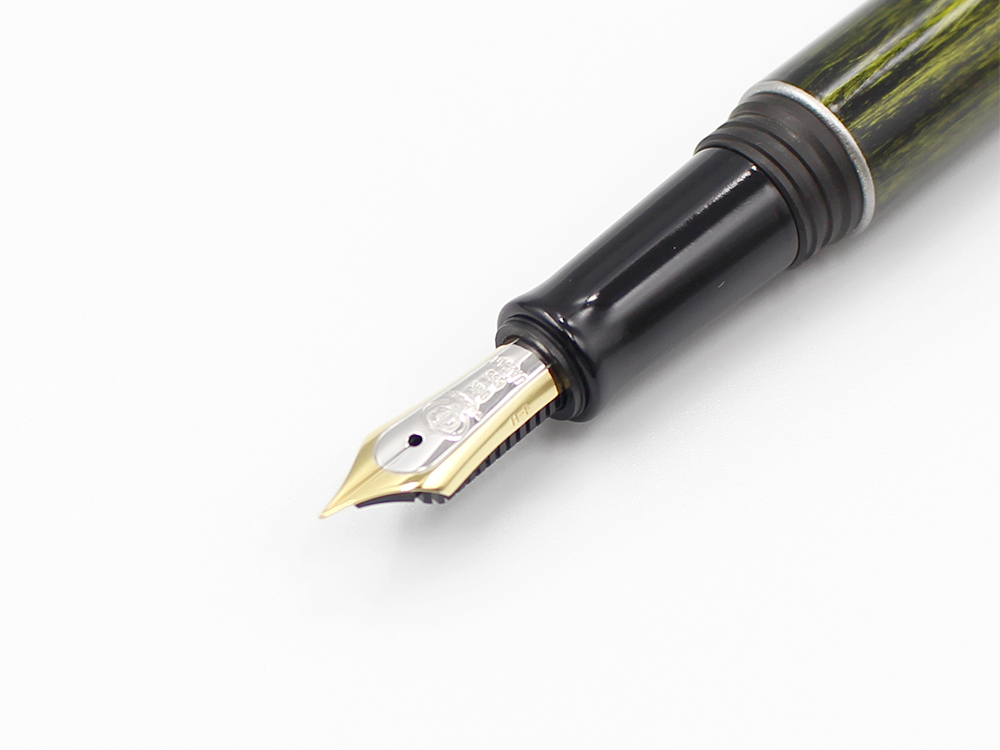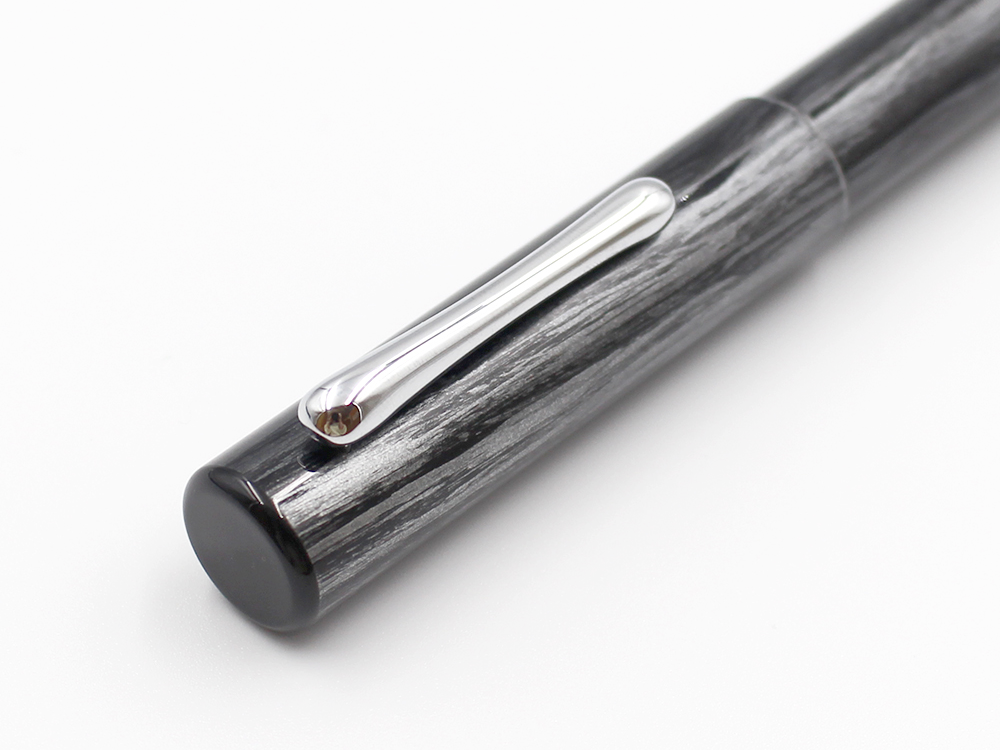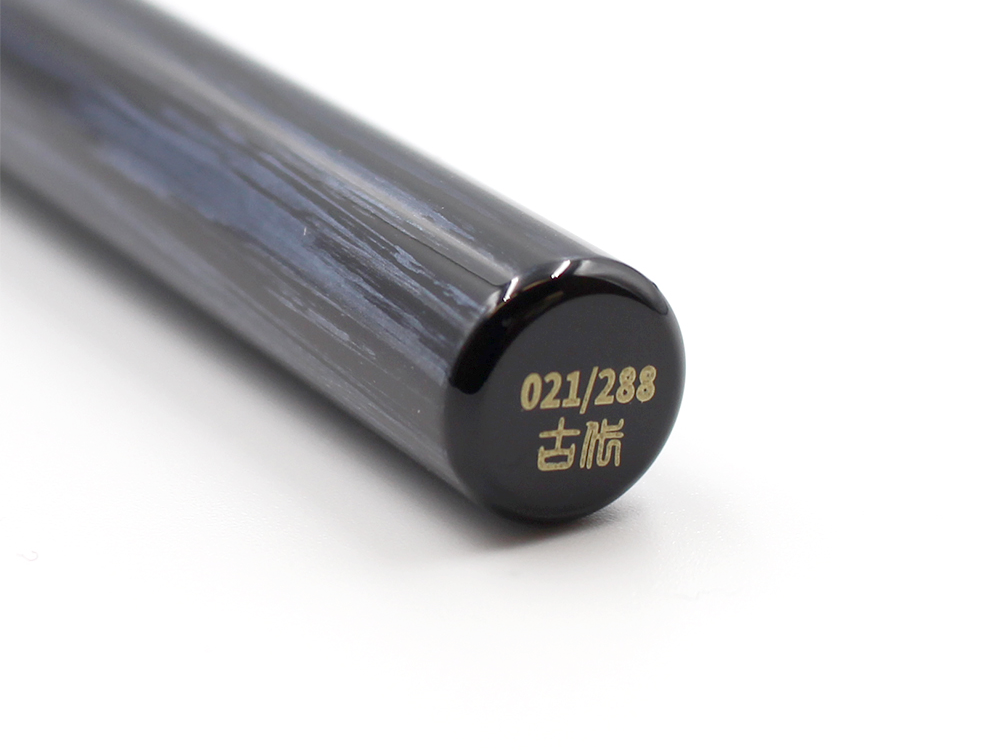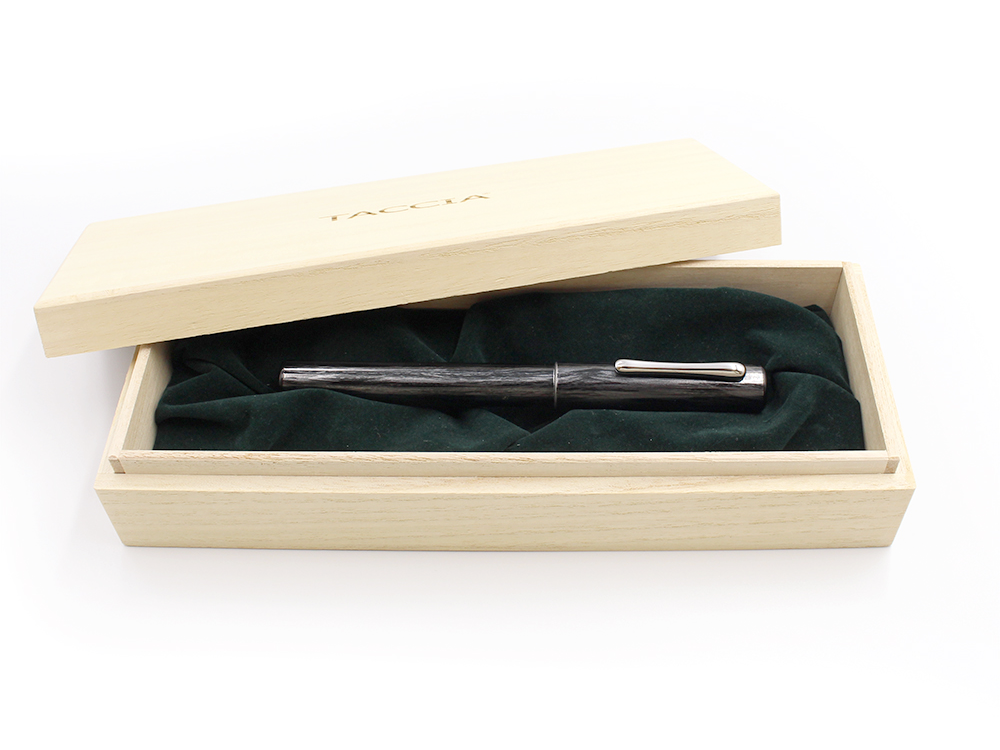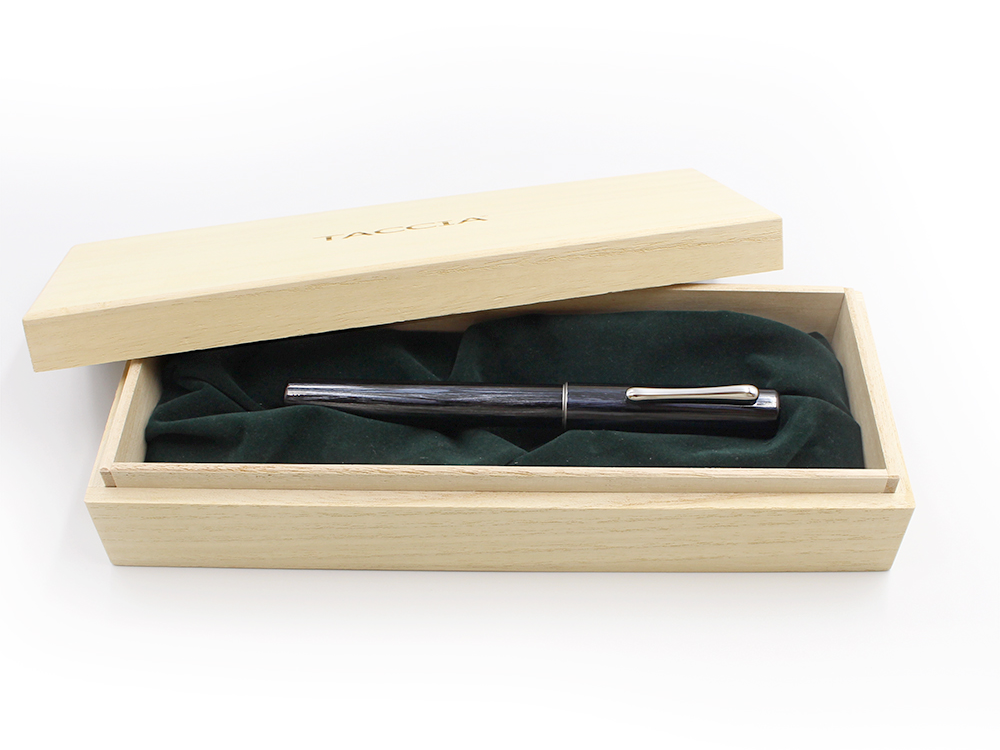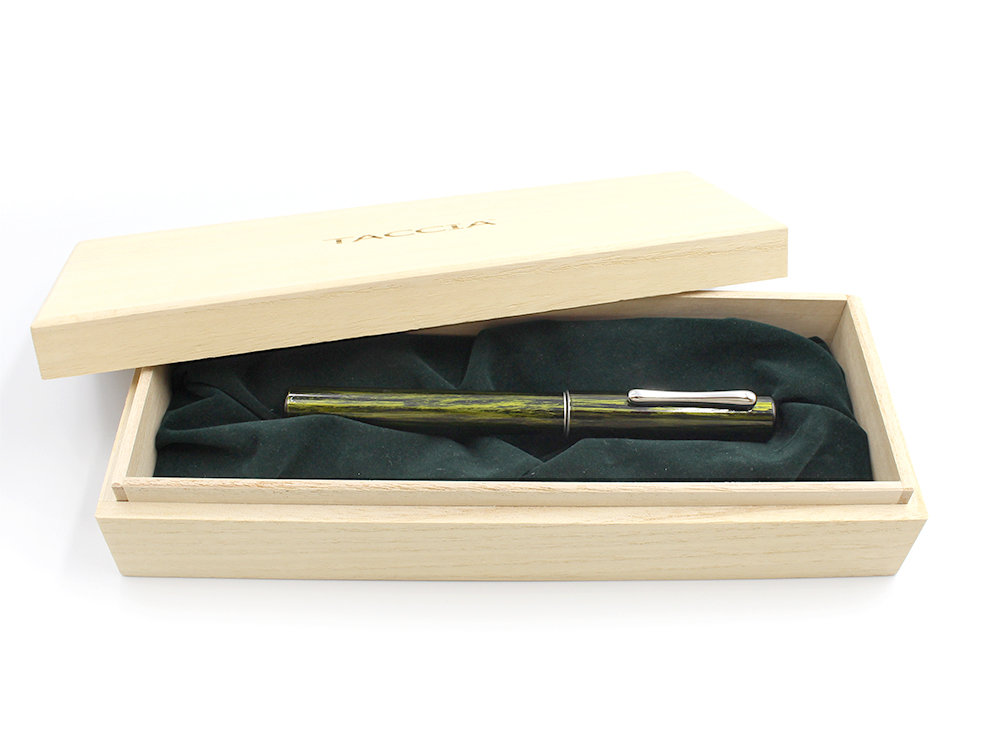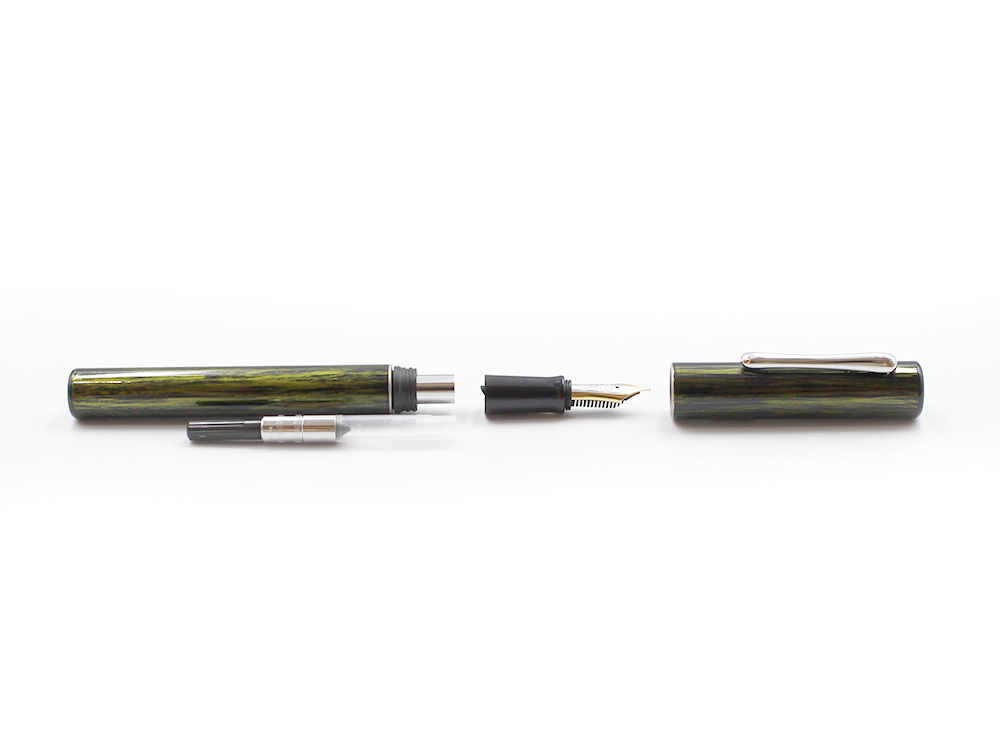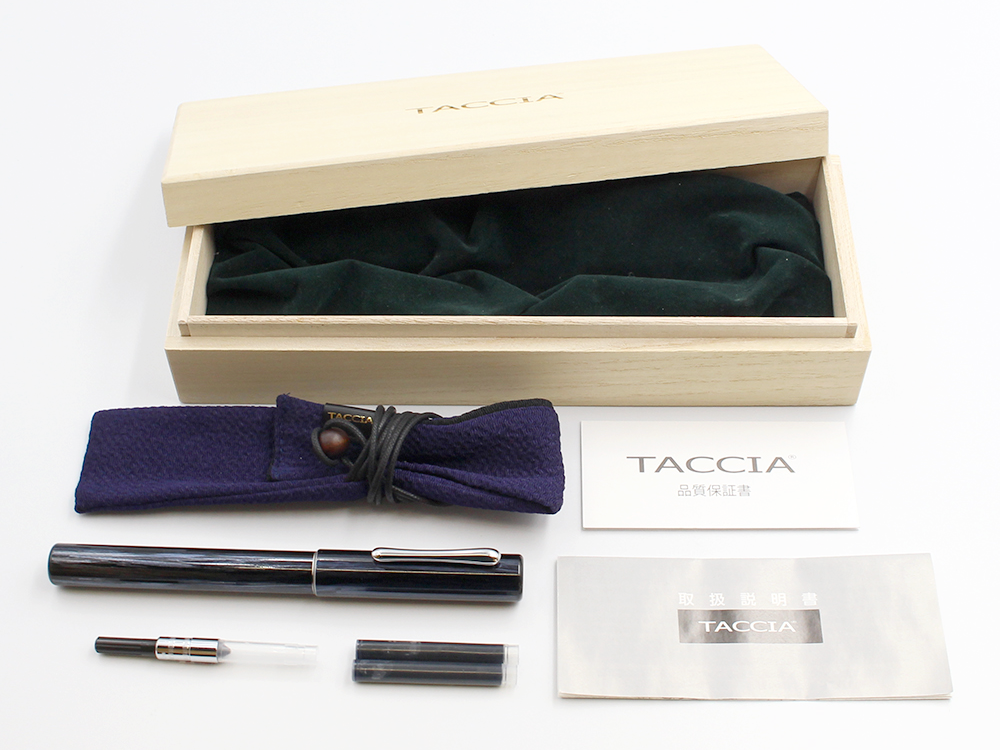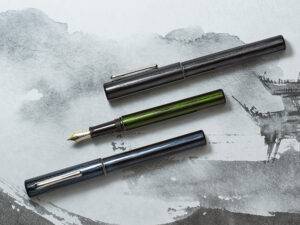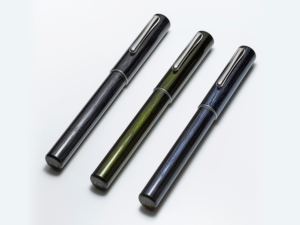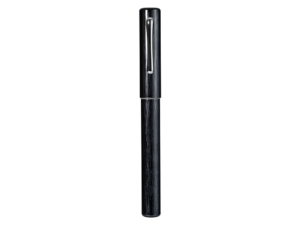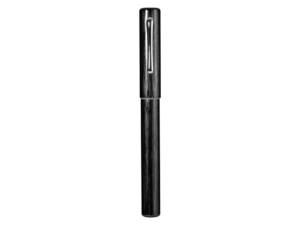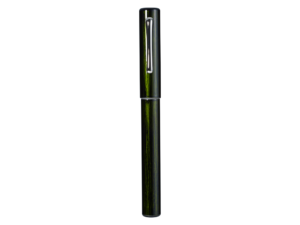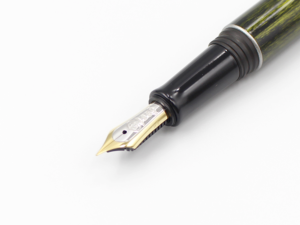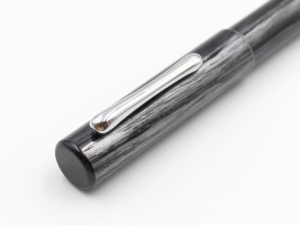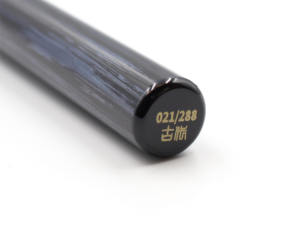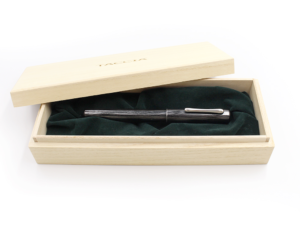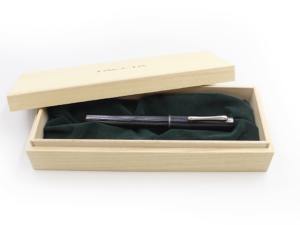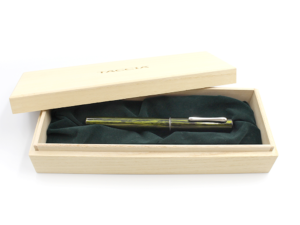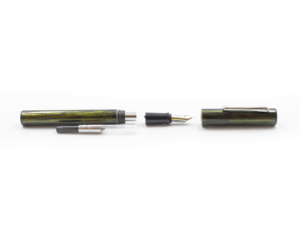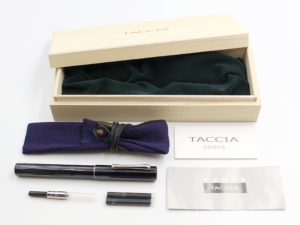 Tamamizu Urushi Fountain pen
玉水漆万年筆
The "TAMA-MIZU" is the fountain pen depicting abundant water flowing from mountain with "URUSHI". This design was made by painting the
pattern of water with a brush first, then, accomplished it glossy by putting a transparent lacquer on it over and over again.
「Chousui (澄水)」 is depicting the clear-blue water flowing from the mountain. 「Ryokuei (緑影)」 came from the magnificent scenery which the young plants are reflected on the surface of the river. 「Eigetsu (映月)」is the image of the river quietly flowing in the midnight which is reflecting the moon light on the surface. Like water looks different by light, TAMA-MIZU urushi fountain pen also change the impression on how the light hits it.
We hope you enjoy the color-shifting on the surface of the fountain pen under the light.
Type

Urushi Fountain Pen
Body/Cap

Ebonite
Clip

Chrome plating
Nib

14 karat Gold
Nib size

EF/F/MF/M/B/Z/MS
Ink method

Cartridge or converter
Body size

Diameter :13.8mm, Length:150mm
Weight

30g
Package size

238×92×55mm 215g
Number of sales

Limited to 288 pieces for each color
Warranty period

Lifetime warranty against defects in materials or manufacturing processes
| Color /Nib | Product number | Product code | JAN code |
| --- | --- | --- | --- |
| Chousui-EF | TTM-14F-CS-EF | 12751 | 4902205127512 |
| Chousui-F | TTM-14F-CS-F | 12752 | 4902205127529 |
| Chousui-MF | TTM-14F-CS-MF | 12753 | 4902205127536 |
| Chousui-M | TTM-14F-CS-M | 12754 | 4902205127543 |
| Chousui-B | TTM-14F-CS-B | 12755 | 4902205127550 |
| Chousui-Z | TTM-14F-CS-Z | 12756 | 4902205127567 |
| Chousui-MS | TTM-14F-CS-MS | 12757 | 4902205127574 |
| Ryokuei-EF | TTM-14F-RE-EF | 12758 | 4902205127581 |
| Ryokuei-F | TTM-14F-RE-F | 12759 | 4902205127598 |
| Ryokuei-MF | TTM-14F-RE-MF | 12760 | 4902205127604 |
| Ryokuei-M | TTM-14F-RE-M | 12761 | 4902205127611 |
| Ryokuei-B | TTM-14F-RE-B | 12762 | 4902205127628 |
| Ryokuei-Z | TTM-14F-RE-Z | 12763 | 4902205127635 |
| Ryokuei-MS | TTM-14F-RE-MS | 12764 | 4902205127642 |
| Eigetsu-EF | TTM-14F-EG-EF | 12765 | 4902205127659 |
| Eigetsu-F | TTM-14F-EG-F | 12766 | 4902205127666 |
| Eigetsu-MF | TTM-14F-EG-MF | 12767 | 4902205127673 |
| Eigetsu-M | TTM-14F-EG-M | 12768 | 4902205127680 |
| Eigetsu-B | TTM-14F-EG-B | 12769 | 4902205127697 |
| Eigetsu-Z | TTM-14F-EG-Z | 12770 | 4902205127703 |
| Eigetsu-MS | TTM-14F-EG-MS | 12771 | 4902205127710 |